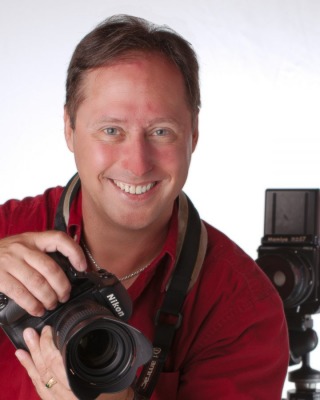 Who is Alan Tutt?
Photographer, author, speaker, coach, marketing consultant. These are some of the words used to describe me, yet sometimes they feel a little flat.
How about these words? Lover, explorer, artist, wonderer, mystical, deep, complex.
Like most people, I cannot be fully contained within a few words.
I am who and what I am. (Sound familiar?)
I am an expression of the Divine, just as we are all expressions of the Divine.
Yes, I feel I am special, but no more special than you.
You are magnificient!
Most of what I do is intended to help you express the full potential of the Divine Spark within you, through photography, business consulting, and personal development.
Creative Style for Photos and Video
I tend to prefer creating dramatic images that communicate a spiritual essence of a person or place. For me, it's all about energy and personality, and capturing the magic of life.
During my career as a professional photographer (which started in 1992), I've created well over 150,000 portraits for a wide variety of people, and have learned how to create great results quickly. Having worked with companies such as Lifetouch and Olan Mills, I know how to get good-quality results in a matter of minutes, yet I also enjoy spending more time and getting more creative. Depending on how adventurous you are, we could break new ground in photographic art.
For most headshot and portrait sessions, I'll set up one or more portable lights to augment the natural light of the environment. Depending on the client's needs and desires, I may also set up a studio-type background or even a greenscreen background so we can create a composite with any number of background choices. This gives us an incredible degree of control over the final image, which can then be used in a wide multitude of ways.
After the photo session is over, and I bring the images into the computer, I have incredible flexibility to create artwork that goes far beyond simple reproduction of physical reality. Want me to take a few years off your face? Easy. Want to lose a few pounds. No sweat. Want to combine the best of multiple photos into one? Sure, why not? Want to explore the boundaries of artistic expression? Just let me know how far you're willing to push them!
With video, I can set up multiple cameras, lights, and microphones to capture different aspects of a live event as it happens. I can also set up a small set with teleprompter to simplify the recording of scripted content. Either way, my focus is on getting your true self to shine on camera, and can easily edit out any imperfections, mistakes, and other issues that would detract from your magnificent message.
Working with Me
If you're interested in having me do any photography for you, the first step is to contact me so we can discuss what you have in mind. If I feel I can create what you want, I'll quote you an estimate and we'll set a time to discuss it further and plan out the photography session.
My fees are simple, and allow you to "rent" my experience, expertise, and equipment on an "as needed" basis. You can pay for my time and get all the digital files, or you can get my time for free and pay for only those files and prints you really want. Check out my Services and Rates page for details.
Once we set an appointment, I'll meet you wherever you'd like to have the photographs taken, scout out the area for natural backgrounds, and set up any equipment needed to capture the best images possible.
After the session, I'll pre-process the images, set up a private gallery where you can see the best ones, and send you an email with a link to the page so you can pick out your favorites. Often within 24 hours of the photo session. If you'd like friends and family to be able to see the gallery, I can make it public on the website so even those without computer experience can find your photos.
After you make your selections, I'll do any retouching required, size the images for both print and web use, and package everything up for you to download directly to your computer, where you can then use the images for both online and offline marketing. This can take another 24 hours from the time you make your selections.
The only exception to the 24-hour guideline is Sundays, which I devote to spiritual matters, and certain holidays. I'll let you know at your photo session when you can expect to have your finished images.
And if you need any help with your marketing, I do offer business coaching services, which we can discuss separately.
Of course, the first step is to contact me.